La Justice du Burundi va se saisir des propos de M. Thomas Perriello – USA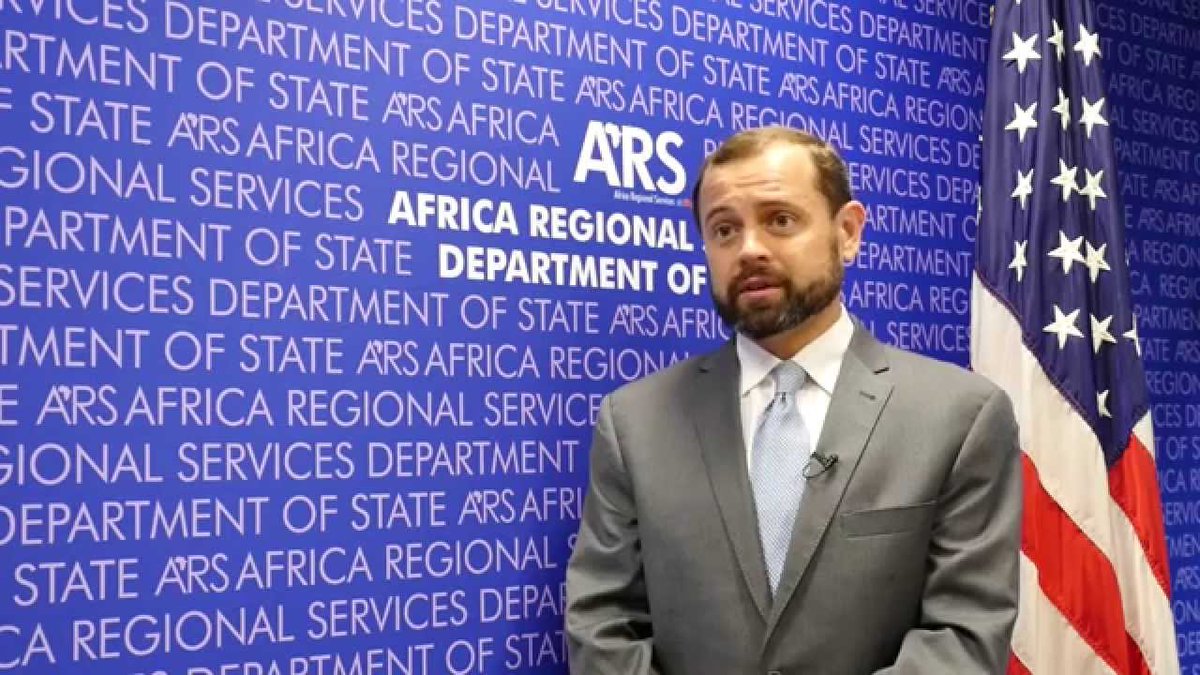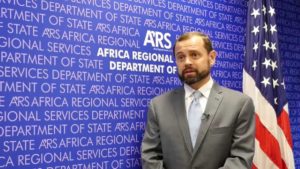 La justice burundaise en a marre des pyromanes …
A Bujumbura, ce lundi 19 décembre 2016, les autorités burundaises sont déçus des relations diplomatiques avec les USA, suite aux propos ( écrits ) anachroniques, faux ( des mensonges ), et surtout dangereux de M. Thomas Perriello, Envoyé Spécial dans les Grands Lacs africains de l'administration US d'OBAMA en partance, réalisés à Washington, le jeudi 15 décembre 2016. Ces propos vont au delà de la simple diplomatie, car ils empiètent sur la sécurité nationale. La justice burundaise va se saisir de ces propos …

Voici ces propos :  [ http://www.state.gov/s/greatlakes_drc/releases/2016/265727.htm ].
———————————————————–
Not long before my tenure began, President Nkurunziza made the tragic decision to violate several key elements of the Arusha Agreement, which plunged the country into a cycle of violence and disintegration. These violations included not just pursuit of a third term of office but reversals of guarantees about human rights and media diversity. This period also witnessed the fateful decision of a small number of opposition leaders to attempt a coup, an illegal action that served to justify, in the minds of the Nkurunziza regime, a systematic campaign of violence, repression and intimidation against all critics and all institutions of accountability.
Since April 2015, over 325,000 Burundians have fled to neighboring countries as refugees. The economy has cratered, and the government is largely bankrupt. My recent trips there include stays at empty hotels, dinners at empty restaurants, and streets with even less activity than when I began. The government has isolated itself from the international community and strained relationships with its closest allies. As many as a thousand Burundians have been killed since 2015, and tens of thousands tortured and detained. All credible NGOs have been banned, and over 100 journalists have had to flee the country. Dozens of assassinations against both sides have been conducted or attempted, including targeted attempts on non-violent human rights activists. And we continue to worry that either side may escalate to mass violence, or that the government may incite widespread fighting by pushing for a Constitutional Referendum.
Despite this, for nearly two years now, the persistent, high-alert attention of the international community and the region, has gone far in preventing a full-scale civil war. Even more important, the Burundian population – farmers, businesspeople, street vendors – wary of returning to their country's worst days of conflict, have consistently resisted cynical efforts to divide them. Such divisions led to mass atrocities and ethnic war in earlier eras, but thus far have largely been avoided. We work and pray for this to remain true and not to erase the gains of ten years invested in post-conflict reconciliation by governments, NGOs, and faith leaders. This created a resiliency among the people and communities that has held relatively strong despite the onslaught.
There has also been the partial success — and thus partial failure — of starting and re-starting a serious peace process, a key element of our preventive diplomacy. The East African Community-led negotiations remain the only legitimate way to solve the crisis, and we are disappointed that these have not gained serious momentum. The Government of Burundi deserves the bulk of blame for blocking and delaying talks, but all of us share some of the responsibility. But even with the shortfalls of various rounds, their existence and the diplomatic pushes that forced them into existence created a sense of hope and deterred hardliners on both sides from escalating. Full-time negotiations must begin urgently, as demanded by the regional Heads of State months ago. We welcome President Mkapa's goal of securing a peace agreement by next summer, and hope that the opposition coalition CNARED's recent withdrawal from the talks after Mkapa's remarks in Bujumbura will be quickly reversed.
While the international community and its partners in Burundi and the region have prevented the worst case scenarios, it is possible that we have only delayed them. And I want to be clear: despite our intensive efforts, the risk for mass atrocities and civil war in Burundi remains disconcertingly high. It is concerning and disappointing therefore to see the Burundian government continue to deliberately isolate itself from the international community by rejecting the United Nations' offer of an unarmed UN police force, announcing its withdrawal from the International Criminal Court, and pushing back against the Committee of Inquiry and the UN's Jamal Benomar. We also see worrisome indicators such as a recent survey asking civil servants to disclose their ethnicity, and reports of markings appearing on the homes of Tutsi individuals. While the Burundian government often touts its diplomatic victories in blocking various efforts to help the country, I often ask them what prize they think they have won. Have any of these victories done anything to reverse epic poverty, the fraying of ethnic cohesion, the stability of the country, or the prospects for a better life for Burundians?
Attempts by the government to force through constitutional amendments that reverse elements of the Arusha Agreement could permanently undo years of progress and exacerbate instability. International attention and the regionally-mediated peace process may have so far prevented an ethnic civil war, but the country is perched on a precipice and it is vital that it not disappear from the policy radar in the coming months. It is equally vital that should our efforts fail, and Burundi does slip back into war, that we are all prepared to respond quickly and comprehensively.
———————————————————–
Pourtant le Burundi actuellement, attesté par le médiateur Mzee MKAPA Benjamin, c'est ceci :  http://burundi-agnews.org.  Un pays en paix et surtout qui est entrain de préparer dès 2019-2020 les débuts d'une révolution industrielle, grâce à l'équilibre énergétique, qui permettra l'exploitation de ces ressources minières.
L'ETAT du Burundi sait que ce document de l'administration OBAMA est à comprendre dans le contexte de la GUERRE HUMANITAIRE que les USA, la FRANCE, la BELGIQUE, le RWANDA, et le Réseau de l'ancien DICTATEUR HIMA burundais PIERRE BUYOYA mènent contre les BARUNDI depuis leur échec du COUP D'ETAT MILITAIRE du mercredi 13 mai 2015, résultant de l'échec de leur REVOLUTION COLOREE.
L'idée des DEMOCRATES américains est que ce document diplomatique US servent à la CPI comme document attestant de la réalité burundaise au niveau des Droits de l'Homme. Or tout ce qu'est dit est faux.
Mais, les Démocrates US savent que, les mêmes mensonges qui ont servi pour la destruction de la LIBYE et actuellement de la SYRIE, peuvent aussi servir pour tenter de détruire le BURUNDI.
La sécurité burundaise sécurise  les frontières avec le RWANDA et la RDC Congo. Un nouveau coup de déstabilisation régionale est à craindre avec le processus électorale en RDC Congo.
Pendant ce temps, la JUSTICE burundaise ( le Procureur Générale de la République ) tente d'être proactive vis à vis de tous ses propos de rapports d'occidentaux ( HRW, Thomas Perriello etc. ) qui poussent les Burundais à la haine mutuelle.
Le Burundi compte commencer par des poursuites judiciaires individuelles et personnalisés au niveau national car ces propos ont souvent des conséquences meurtrières. Il y a quelques semaines après la diffusion d' – un rapport de HRW sur un génocide encours au Burundi – , le porte parole du Burundi a la présidence a été victimes d'une tentative d'assassinats.  Des milliers de jeunes partisants du CNDD-FDD, ère formation politique du pays, appelés IMBONERAKURE – celui qui voit loin -,  ont été victimes, soit d'assassinats ( brulés vifs, attaque à la grenade, etc.), ou  d'intimidation d'individus frustrés via les Reseaux sociaux ( Twitter, Facebook, et Whatsap ). A Rumonge, des croix ont été apposées sur les portes des maisons des membres du CNDD-FDD, dont des IMBONERAKURE.
Le Burundi attend l'arrivée de la nouvelle administration américaine des REPUBLICAINS pour tenter de relancer les relations diplomatiques avec les USA.
DAM, NY, AGnews – http://burundi-agnews.org , le lundi 19 décembre 2016