Burundi : La Foire Expo – Kenya Trade Investment and Cultural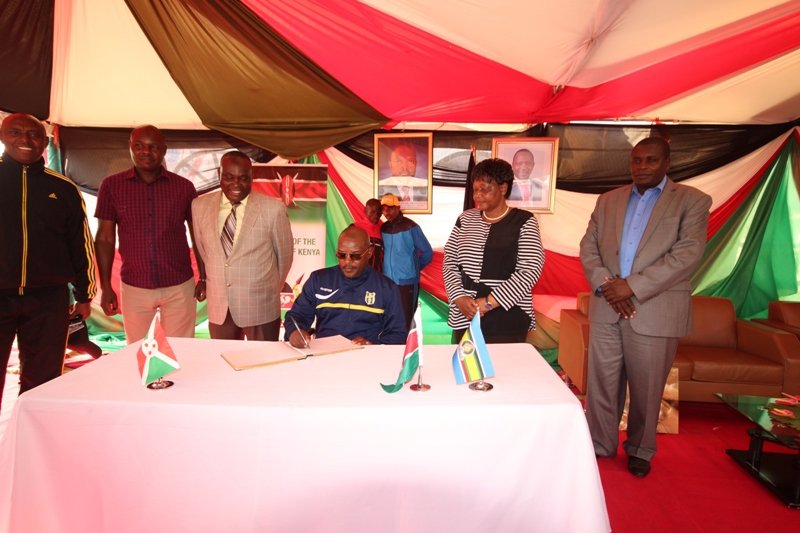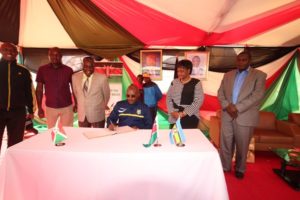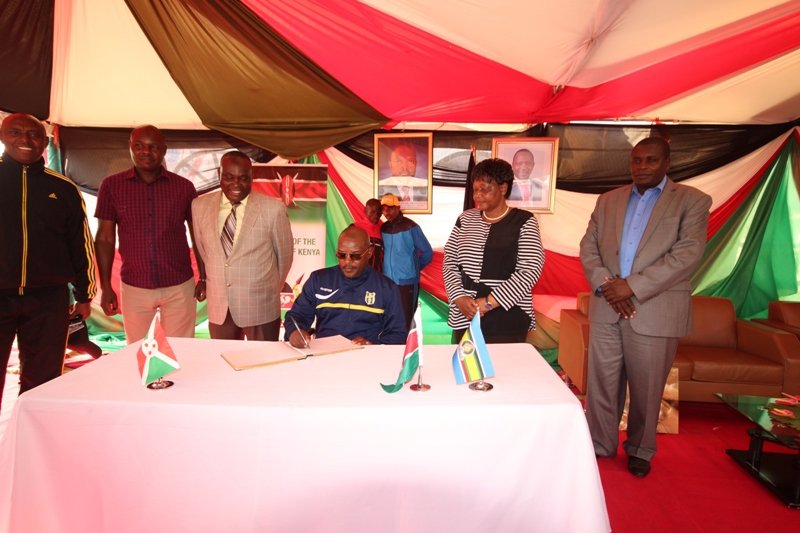 ECONOMIE, SOCIETE – Le Président visite la Foire-Exposition "Kenya Trade Investment and Cultural" organisée par l'Ambassade du Kenya au Burundi.
A Bujumbura, au terrain Tempête, ce vendredi 22 septembre 2017, S.E. NKURUNZIZA Pierre, le très populaire Président africain du Burundi [ http://burundi-agnews.org/tdc/ ou http://burundi-agnews.org/inaugurations/ ] a visité la foire-exposition "Kenya Trade Investment and Cultural" organisée par l'Ambassade du Kenya au Burundi, ouverte depuis mardi 19 septembre 2017.
Sont présents à cette foire des opérateurs économiques kenyans et burundais comme la Banque KCB, Kenya Airways, Kenya Posts Authority, AFRITEXTILE, OTB, MUNSUMBA STEELS, UBUCOM, etc.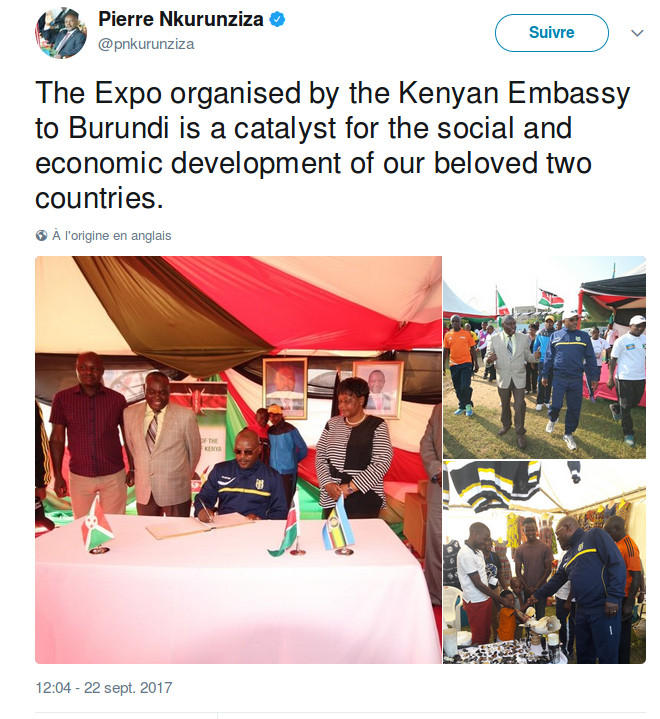 Le Président Nkurunziza a félicité la présence des investisseurs kényans au Burundi qui démontrent aux autres que la paix et la sécurité règne à Bujumbura et dans tout le reste du pays. Actuellement, ce dont l'Etat a besoin ce sont des entreprises qui créent de l'emploi, en dynamisant le tissu socioéconomique, et qui paient leurs taxes.
Au Burundi, ces entreprises et multinationales viennent surtout à cette foire expo pour se faire connaître du citoyen burundais. L'essentiel est que l'image de ces sociétés devienne familier aux Barundi, qui appartiennent désormais à la famille mondiale des consommateurs pour les marques venus exposer.
Autrefois le Burundi, vieux Royaume millénaire africain, disposait, comme les autres pays africains d'un tissu socio-économique particulier, organisé en 4 corporations ( cfr. 4 extrémités de la constellation de la Croix du Sud, visible seulement dans le ciel austral ). Les Barundi avaient nommé ces 4 corporations : 1/ Hutu : Celle de ceux qui produisent pour l'Etat ( le Royaume ) c'est à dire : les agriculteurs, les éleveurs, les pécheurs, les artisans, et les commerçants ; 2/ Tutsi : les gestionnaires de l'Etat, c'est à dire : les conseillers, les guerriers , les prêtres, en gros les fonctionnaires du Royaume ; 3/ Twa : les scientifiques ou les savants ( ceux qui s'intéresse à l'Univers , la nature ) ; et 4/ L'Etat ou le Royaume : l'institution qui gère le Mwami ou Roi, les princes, la Constitution du Royaume.
Depuis la colonisation, notamment en 1929, avec la – 1ère réforme administratif belge, ce système socioéconomique ancien des Barundi a été détruit.
Le système économique mondiale, à l'heure de la globalisation,a une totale autre structure. Ce sont les Banques qui financent les Multinationales. Les tissus économiques ( de productions ) des Nations semblent avoir été détruites. Désormais, les Banquiers ( des anciens commerçants, c'est à dire des HUTU dans le jargon sociologique ancien des Barundi ) dominent le monde.
DAM, NY, AGNEWS, http://burundi-agnews.org, le lundi 25 septembre 2017