AFRICA: 3 DECEMBRE 2018 – [ Mandat d'arrêt contre BUYOYA | La Belgique : Pas de troupes à Brazza | Buhari denies dying ]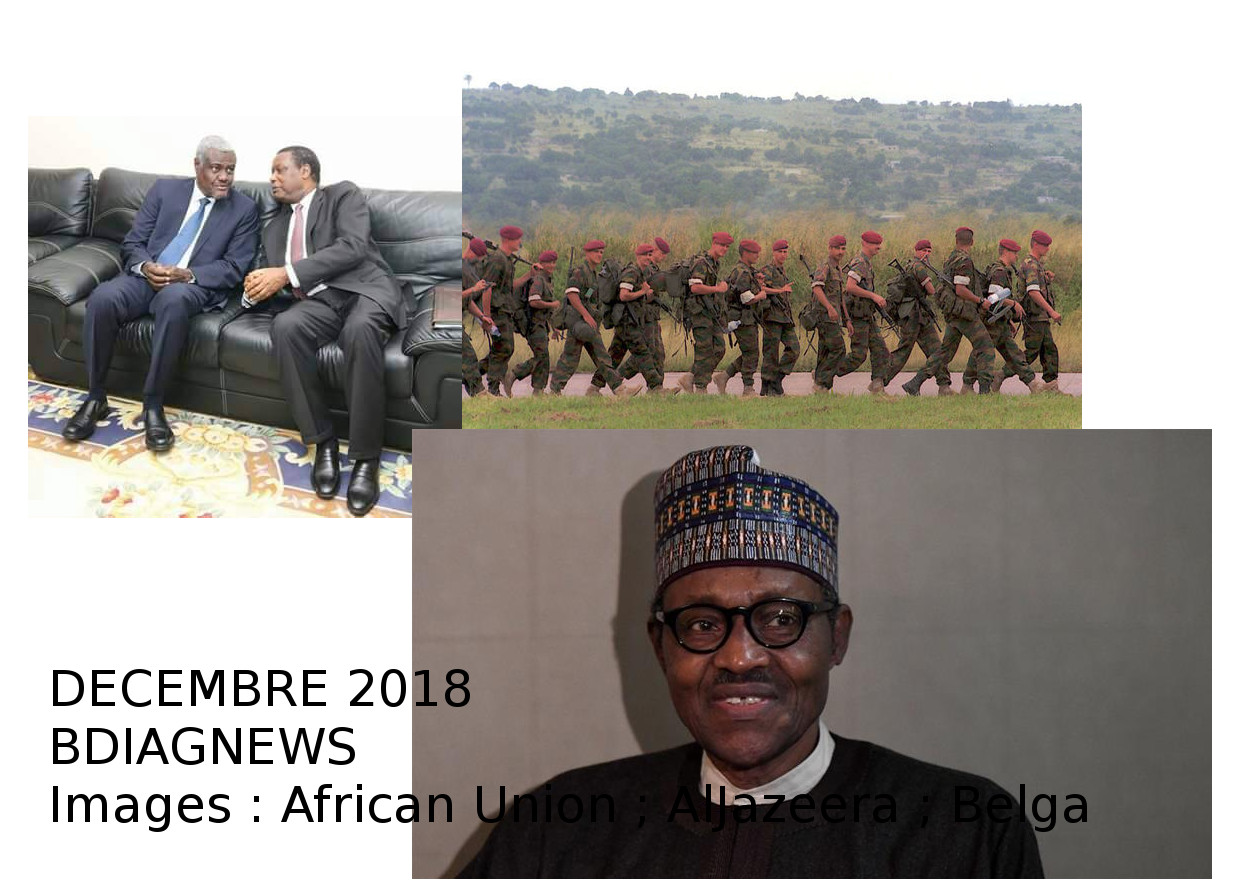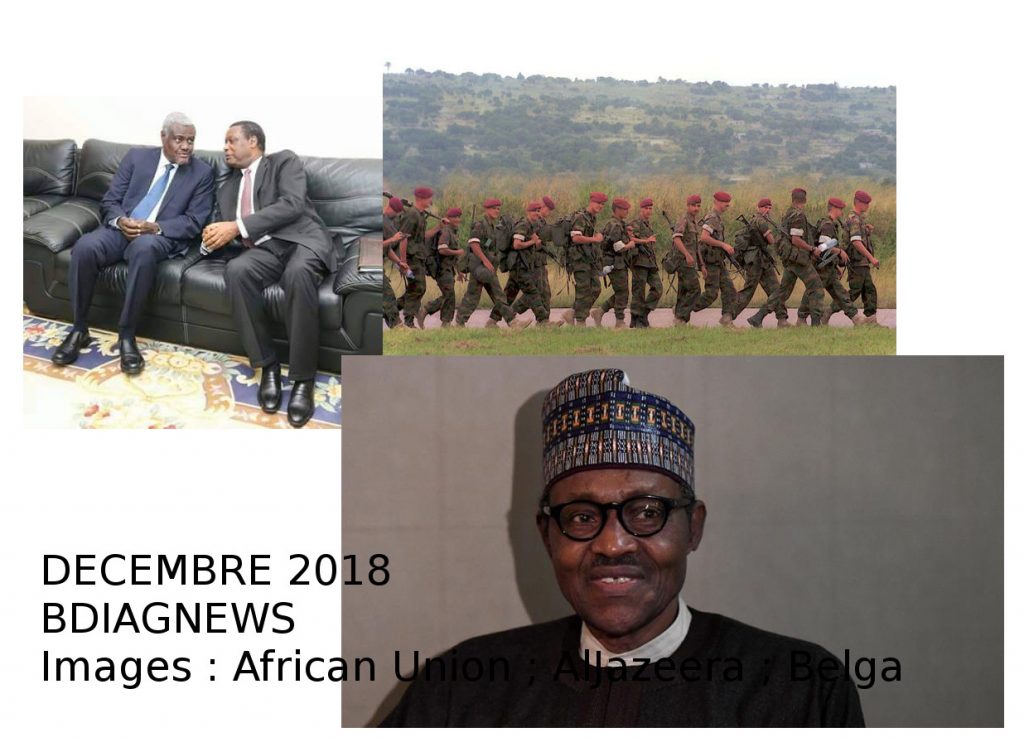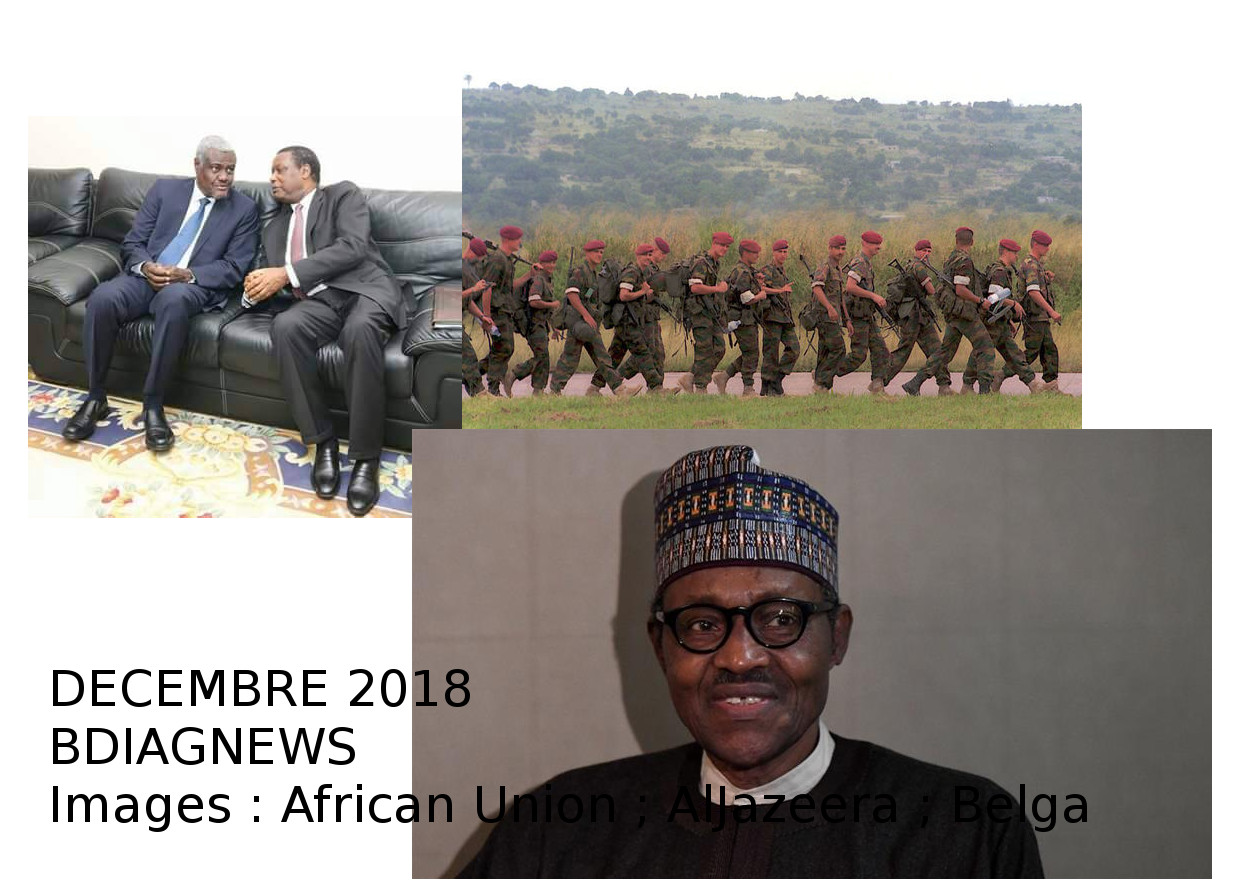 Burundi / NDADAYE : Mandat d'arrêt international contre BUYOYA Pierre 2/ La mort de Feu NDADAYE Melchior, Jeudi 21 octobre 1993 [ http://burundi-agnews.org/dossier-1993-assassinat-de-feu-ndadaye/ ]
Présidentielle en RDC: La Belgique dément l'envoi de troupes à Brazzaville annoncé dans une vidéo de 1997
L'ambassade de Belgique en République démocratique du Congo (RDC) a démenti l'existence de préparatifs pour l'envoi imminent de troupes belges à Brazzaville, face à Kinshasa, à trois semaines d'élections générales qui doivent conduire au départ du pouvoir du président Joseph Kabila.
Nigeria President Buhari denies dying: 'It's the real me'
Nigerian leader refutes claims circulating on social media that he has died and been replaced by a Sudanese lookalike. Nigeria's President Muhammadu Buhari has denied claims that he had died and been replaced by a Sudanese impostor, quashing a rumour that has circulated on social media for months.
LIRE LA SUITE :  AFRICA: 3 DECEMBRE 2018 – [ Burundi / NDADAYE : Mandat d'arrêt international contre BUYOYA Pierre | Présidentielle en RDC: La Belgique dément l'envoi de troupes à Brazzaville annoncé dans une vidéo de 1997 | Nigeria President Buhari denies dying: 'It's the real me' ] ou   http://burundi-agnews.org/wp-content/uploads/2018/12/bur03122018.pdf